Smokin' for over 30 years!
Billy is a one of the true Grandfathers of BBQ and he says "it's a great thing to feed folks".  As one of the legendary competition cookers, he has traveled to every state in the USA to cook, compete, and win.  He has even done it in Ireland, Jamaica, and Canada.
Since 1976, W.E. Wall, the catering company that inspired Billy Bones and the "fire breathing hog", is now considered in many circles, to be the most respected outdoor caterer in the midwest and has formed a cult-like following consisting of those who just love to live life and eat great food!
In 2019, Billy Bones BBQ was purchased by long-time customer, Silver Lake Chicken Shack of the Silver Lake Sand Dunes in Michigan.  A tourist hot spot boasting the BEST EVER wings made famous by using Billy's rub.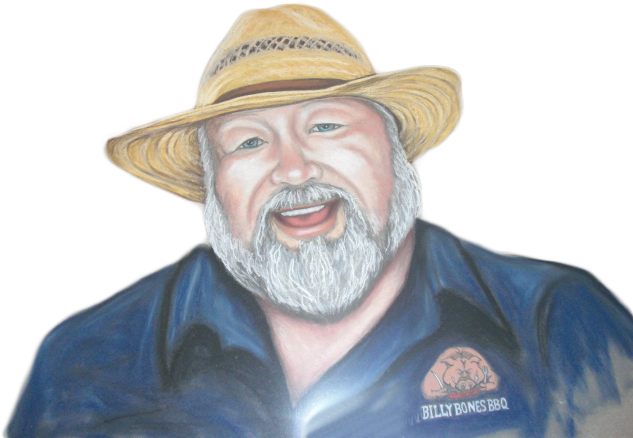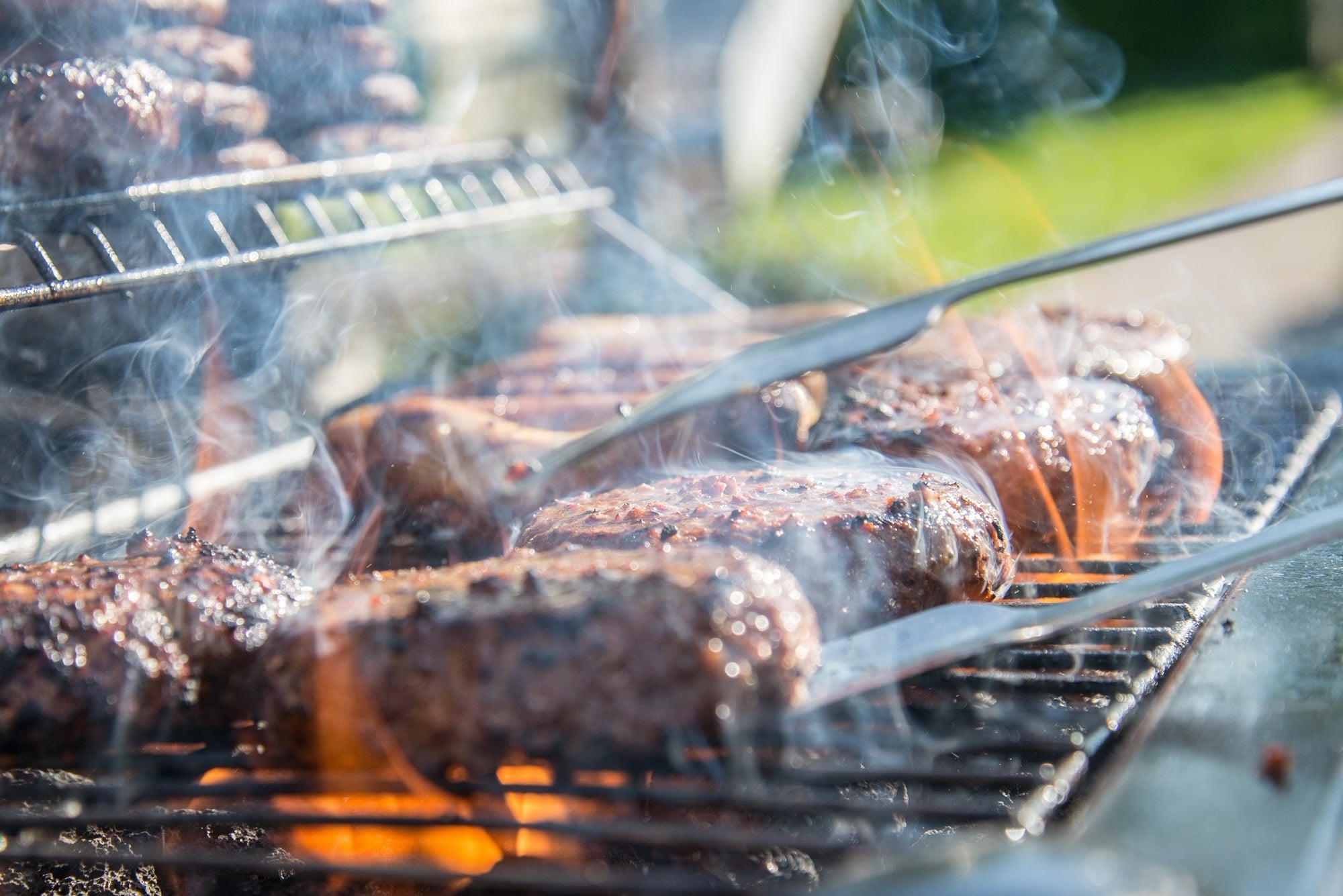 The Beginning
Legend has it that Billy Bones Barbeque learned to cook at the side of an ol' gentleman on Central Avenue in Cincinnati, Ohio in 1966.  It was there on the sidewalks of that large metropolis that Billy tasted the food that would make up such a big part of his life.  Billy, being a curious sort, just up and asked for the recipe from his mentor and it was given lovingly, and treasured ever since.
Billy's reputation has taken him to the olympic games, the nation's capital, the home of Charlie Daniels, the biggest little city in the world. The "Bones Team" has met and fed hundreds of thousands of folks and even a few famous ones such as Chubby Checker, Charlie Daniels, Reba Mcintyre, Brooks & Dunn, Randy Bachman, Tommy James, Bad Company & Brian Howe, Gatemouth Brown, Lonnie Mack, Coco Taylor, Senator Al Gore, Senator Stasser of TN, Bo Diddly, Steel Breeze, Ray Charles, Eddie Money, Mitch Ryder, Michael Bolton, Lee Greenwood…and the list goes on.
Below are some awards that we can recall…of the 350 we have accumulated.
Greatest Sauce in America
Best Ribs in World Invitational
5 x Grand Champion Best Ribs | Erie PA
6 x Best Pork | Cedar Rapids IA
Best Ribs, Allegheny Rib Cook-Off | PA
3rd Place Ribs, Best in the West Rib-Cook Off | Sparks NV
Best Ribs Naperville Ribfest | IL
3 x Best Ribs | Mansfield, OH
3 x Best Ribs Bay City Pig Gig | MI
4 x Celebrity Rib Winner Bay City Pig Gig | MI
Best Sauce Naperville Ribfest | IL
24 x People Choice Award | Best BBQ USA
Best Beef Brisket | Portland, OR
Best Ribs People Choice River Rockin Ribfest | Davenport, Iow
Best Ribs 2nd place/Best in the West Nugget Rib Cookoff | Sparks, Nevada